US Is Full Of Scary Abandoned Amusement Parks
|
Lake Shawnee Amusement Park: Princeton, WV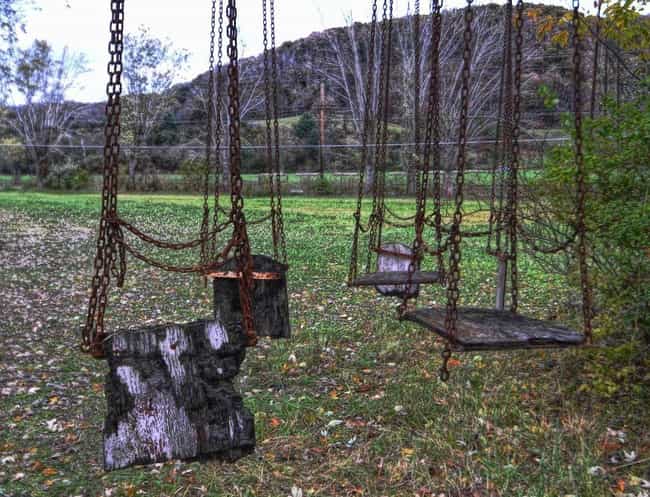 What does one do with a plot of land that has the dual history of being both the scene of a pioneer massacre and a Native American burial ground? Why, build an amusement park there, of course! Chalk this one up to the worst idea in the history of… well, ever. In 1966, after two children were killed on its rides, Lake Shawnee Amusement Park closed forever, becoming the playground for no one but ghosts.
Holy Land, USA: Waterbury, CT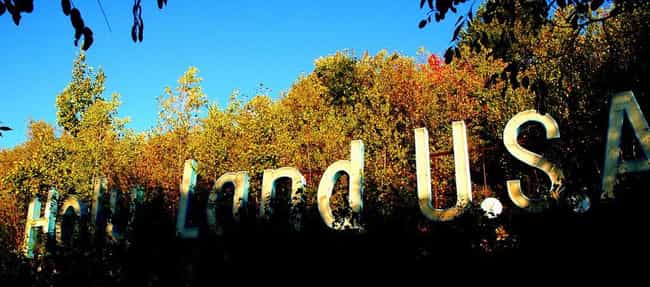 For all of its purported holiness, the creepy quotient of the desolate and neglected Holy Land, USA, seemed to be on par with that of the second level of hell. Closed to the public since 1984, the 18-acre grounds have long been rumored as haunted, but the 2010 rape and murder of a 16-year-old girl there sealed its legacy as such.
Six Flags: New Orleans, LA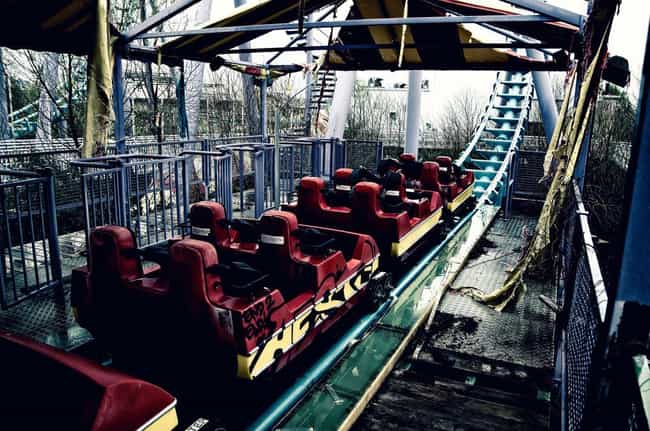 After the devastation of Hurricane Katrina was assessed, Six Flags New Orleans (otherwise known as Jazzland) was declared an "effective total loss" and abandoned as such. Today, it's such a freaky place that a visit to it might cause one to totally lose their s*#t.
Chippewa Lake Park: Chippewa Lake, Ohio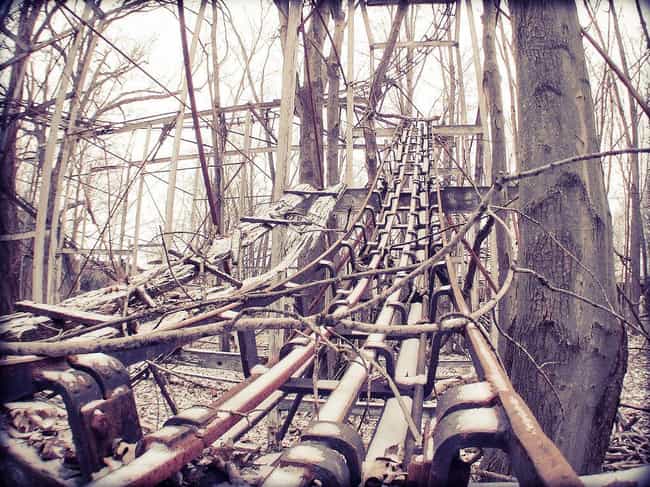 Probably the oldest and most history-rich attraction on this list, Chippewa Lake Park was established in 1878 and closed 100 years later, in 1978. Chippewa Lake is a favorite of roller coaster aficionados, as the impressive coaster structure left behind (and the ferris wheel), has been almost completely reclaimed by Mother Nature. Spooky, haunting, and sad.
Disney's River Country: Orlando, FL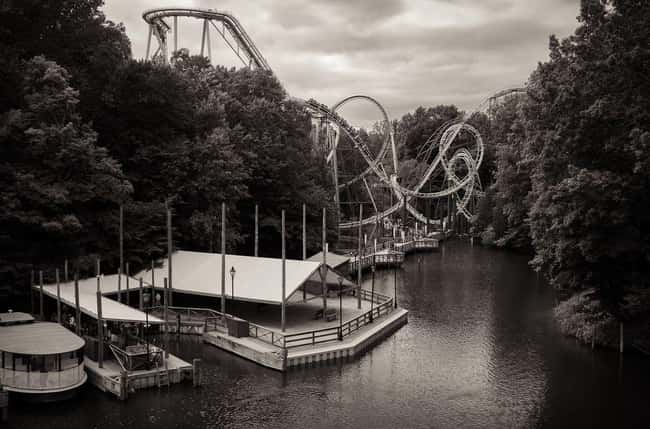 What? There are totally abandoned, decrepit Disney theme park properties out there that you didn't know about? Yup! Complete with creepy backstories, too. Disney's River Country was a water park with an aesthetic that harkened back to the good ol' days of Tom Sawyer and Huck Finn, opened in 1976. Tragedy struck in 1980, however, when an 11-year-old boy was killed as a result of swimming in the fresh waters of the park. It seems that even with a filtration system, the water could develop rather nasty microbes that could cause one to fall ill and die. Still, River Country kept its head above water until Disney shut its doors after the 9/11 attacks, never to reopen. Now it's just a scary, swampy cesspool with a shady history.
Dogpatch USA: Marble Falls, AR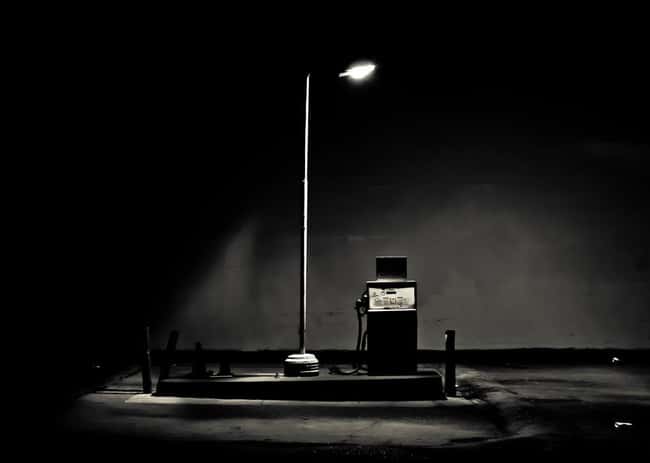 Probably the most successful roadside stop with a hillbilly theme, the main attraction at Dogpatch, USA was its trout pond that allowed you to catch, clean, and pack your own fish on premises. Opened in 1968, most of the park's rides and games were based on the Li'l Abner comic strip. See the myriad of issues with longevity, here? It's pretty apparent today that such a place would not be long for this world. Dogpatch attendance declined in the '70s and the park closed in 1993. It's now just the most creep-tastic redneck ruins, ever. Can't you hear "Dueling Banjos" playing?
Miracle Strip: Panama City, FL
It would take more than a miracle to not be abysmally freaked out by the vacant premises of Panama City, FL's once resplendent Miracle Strip Park. Opened in 1963 and shut down in 2004, some efforts were made to restore the park in 2014.
Land of Oz: Beech Mountain, NC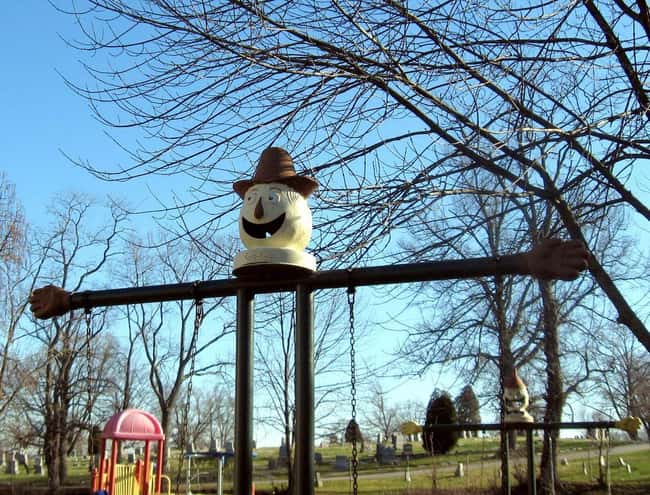 Goodbye, yellow brick road. This defunct theme park was in operation from 1970 to 1980.
Christmas Tree Inn: Santa Claus, AZ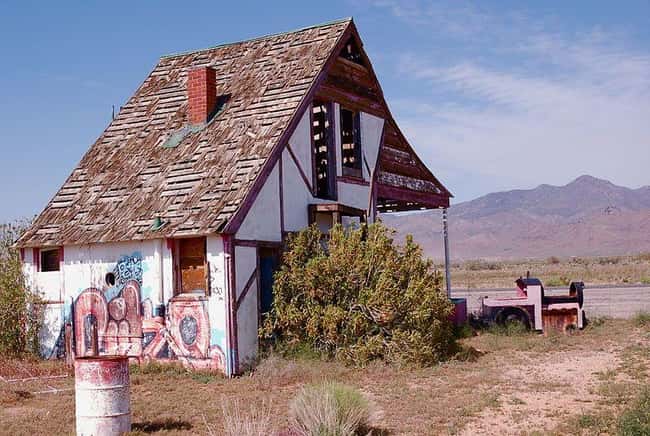 Not only is this historic inn ramshackle, but so is the entire village of Santa Claus, AZ. Established in 1937 and closed down in the mid 1990s, this ghost town gives a whole new meaning to the "Ghost of Christmas Past."
Joyland Amusement Park: Witchita, KS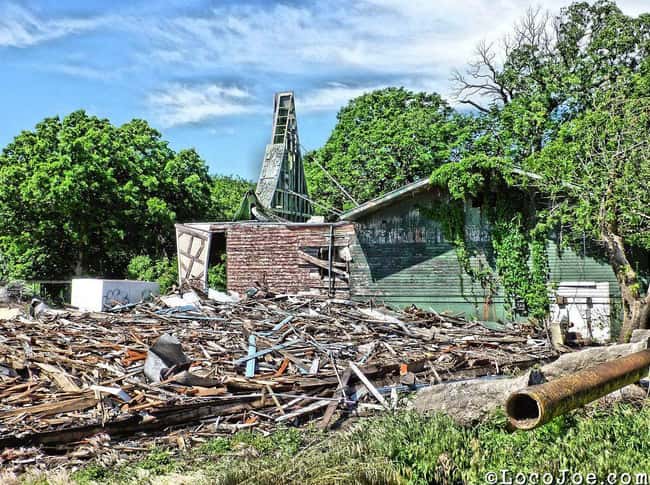 Although the Wacky Shack was probably a huge attraction in its heyday, now it just looks like a place where one is liable to get whacked by some axe-wielding psycho. Witchita's Joyland Amusement Park was in operation from 1949 to 2004.
Heritage USA: Fort Mill, SC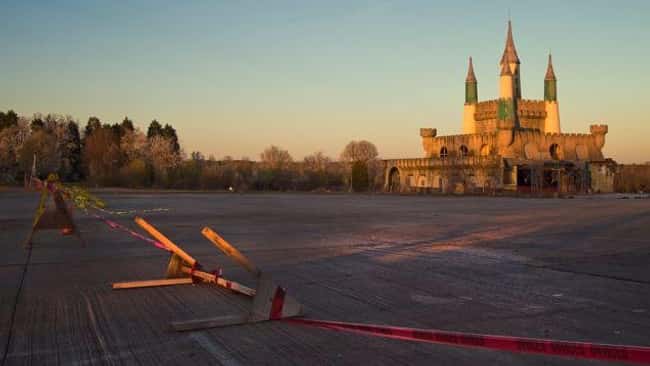 The blatant irony of Jim and Tammy Faye Bakker's 52-acre Christian themed amusement park, Heritage USA, resembling the remains of a post-apocalyptic nightmare shouldn't be underestimated. In 1986, Heritage USA was the third most successful tourist trap in America, bested only by Disney World and Disneyland. Now dilapidated and ghostly, sun-blanched and cracked, the remnants of the "King's Castle" are nothing but a foregone memory.
Splendid China: Kissimmee, FL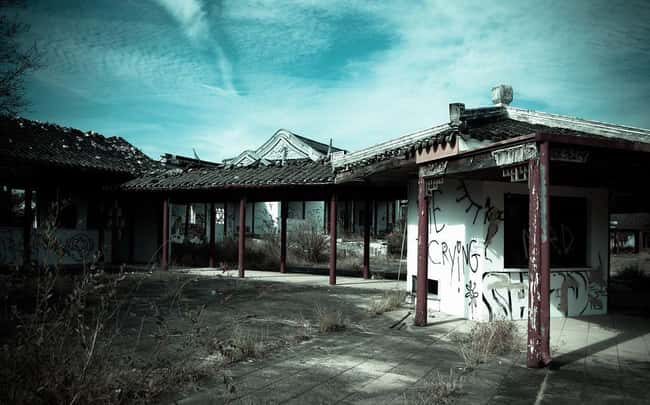 Built over 72 acres as a replica of the country, Splendid China was an experiment in creating a completely different kind of theme park. Open from 1993 to 2003, it was funded by the Chinese government and sparked controversy with locals fearing it was an act of communist propaganda. Many of the Chinese performers who worked there defected and sought asylum in the US. When the park closed, vandals took over and stole everything that wasn't nailed down.
Enchanted Forest Theme Park: Ellicott City, MD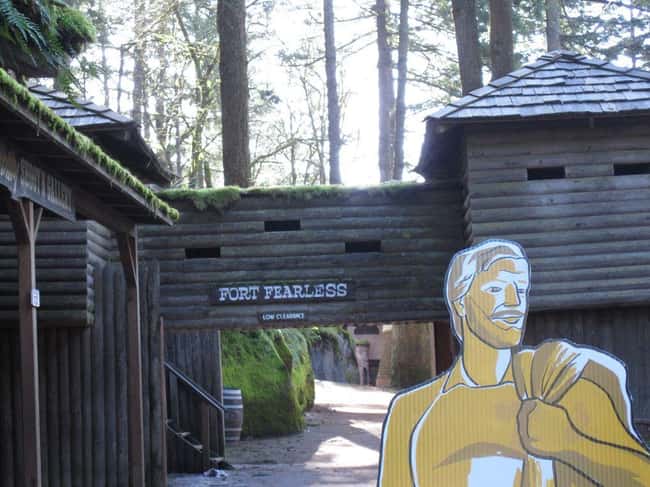 Okay, so the Enchanted Forest Theme Park (1955-1989) in Ellicot City, MD is the most horrifying place on Earth. Not only can you get trapped in overgrown weeds in a maze of tombstone-esque gingerbread men, but the place is abandoned in the undergrowth behind a strip mall. It's like what would happen to The Shire after the tax man paid a visit during a devastating Middle Earth recession. No thanks! Run, run as fast as you can…t he hell out of this place.
Enchanted Forest: Hope Valley, RI
Fairy tales are sort of a big deal when you're a kid, and they were the focus of Rhode Island's Enchanted Forest, which operated from 1971 to 2005. Shuttered and forgotten, it remains wholly intact, with very little of it carted away or demolished.
Williams Grove Amusement Park: Mechanicsburg, PA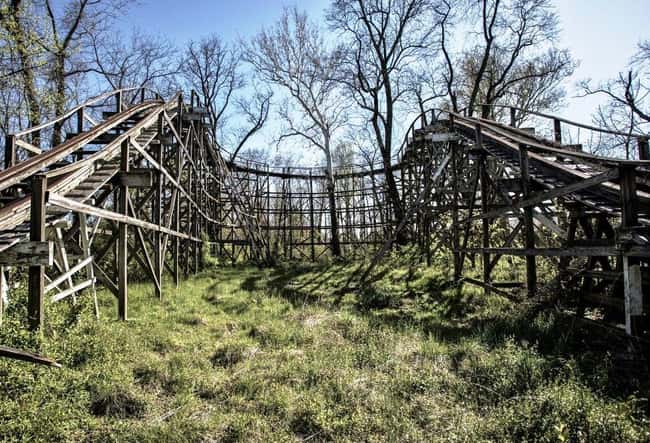 Near Mechanicsburg, PA is Williams Grove Amusement Park. Or was, before it became the creepy and abandoned ruin it is today. A classic old amusement park, families first came to the site for picnics in the 1850s, with the first rides opening in 1928. The park, almost completely destroyed during Hurricane Agnes in 1972, closed for good in 2005. And there it has sat, ever since.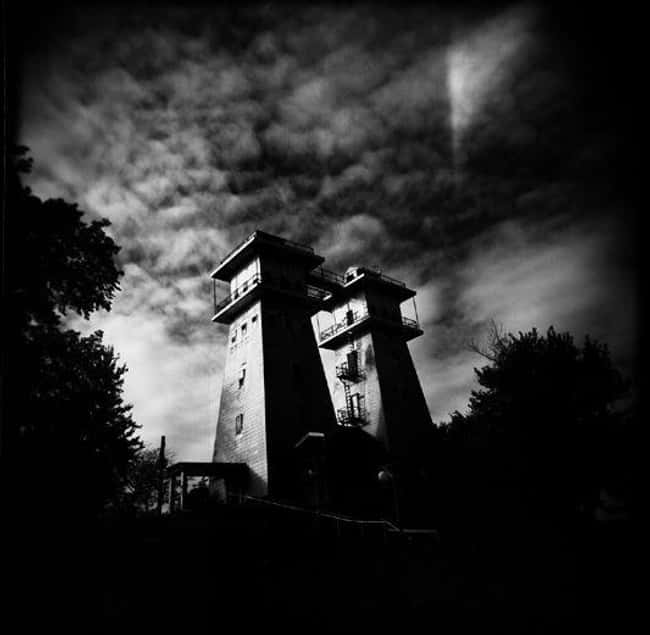 Modern ruins are hella creepy, and even more so when they are littered with the fiberglass carcasses of forgotten dinosaurs. This theme park in Irish Hills, MI opened in 1963 to great fanfare, but was closed and abandoned in 1999.
Read more in ranker.com