Marlon Brando's Exotic Luxury Island Resort
|
The resort is only accessible by a 20 minute private flight from Tahiti and is surrounded by a 3 mile wide lagoon. The resort has an established research station dedicated to preserving the local habitat and wildlife. Marlon Brando bought it in 1967 and even met his third wife there.
The resort sits on a motus surrounding a three-mile wide lagoon. The whole property is privately owned and available exclusively to the resort's guests and visiting researchers. The only access is by a 20-minute private flight from Tahiti.
1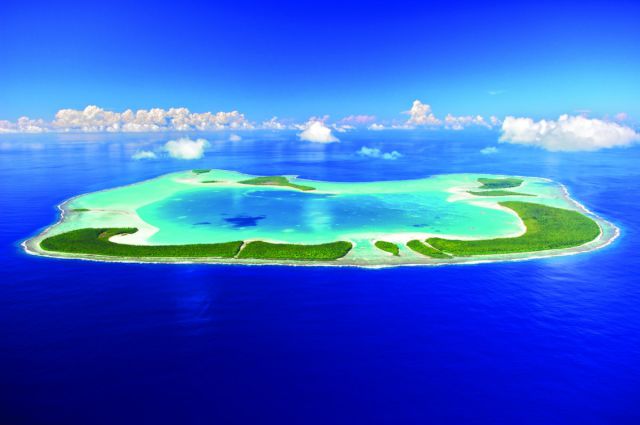 One of the key missions of the resort is protecting and preserving the habitat and local wildlife. They even established a scientific research station dedicated to preservation issues.
2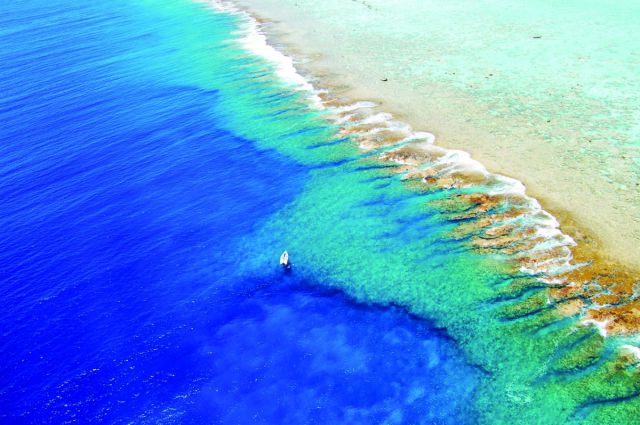 The atoll also has a rich history. It served as a summer residence for the former Tahitian royalty, where the young chiefs competed in archery tournaments while the princesses would pamper themselves under the shade of the coconut trees.
3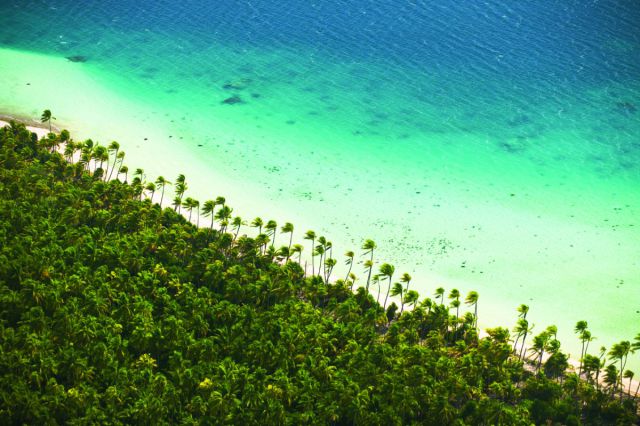 Plus, Marlon Brando lived there. The movie star first came to Tetiaroa while shooting the 1962 film Mutiny on the Bounty, and he bought it in 1967. He even met his third wife, Tarita, in Tetiaroa.
4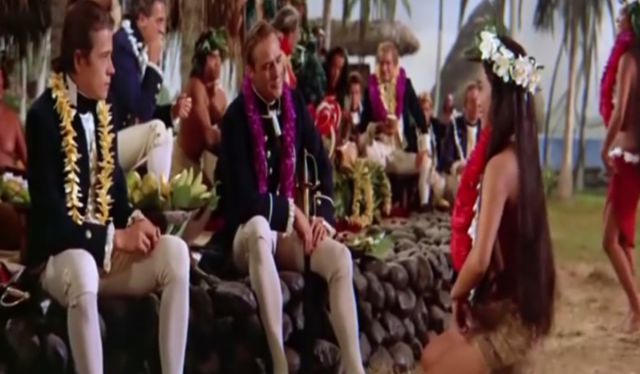 Now, a new kind of royalty is moving in. The Brando's all-inclusive resort features 35 secluded villas.
5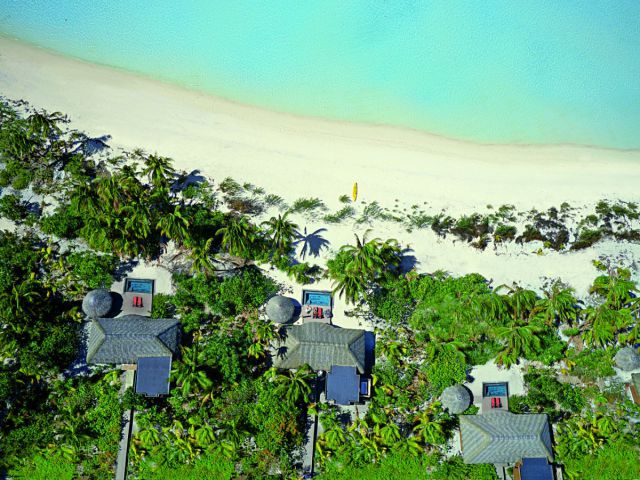 Each villa is located on the beach, and has its own outdoor eating and private beach area.
6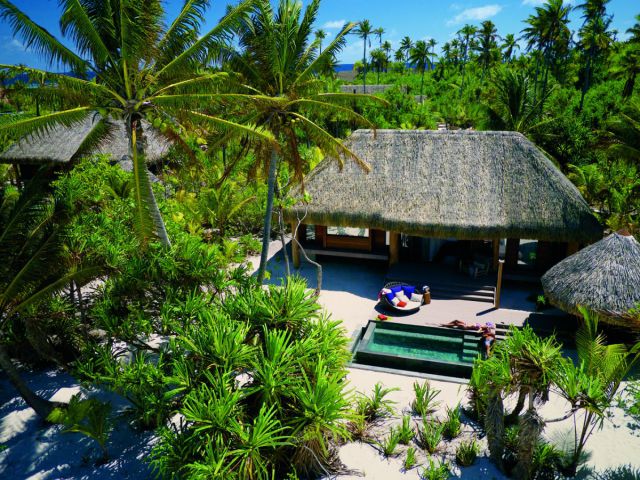 The one-bedroom villas are a spacious 1,033 square feet, while three bedroom villas are upwards of 2,648 square feet.
7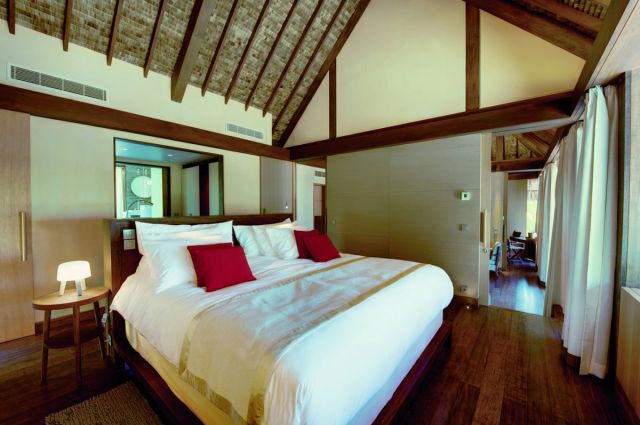 Living rooms inside the two-bedroom villas include a six-person private dining area, a kitchen, and a wide entryway onto a large, two-tiered deck.
8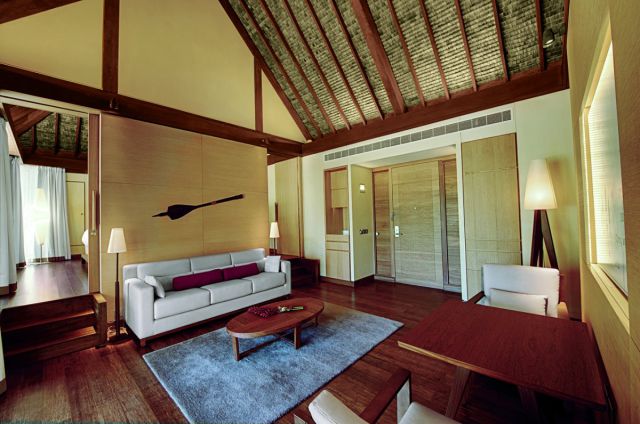 The villas also come equipped with a media room, Wi-Fi, and a wide selection of movies.
9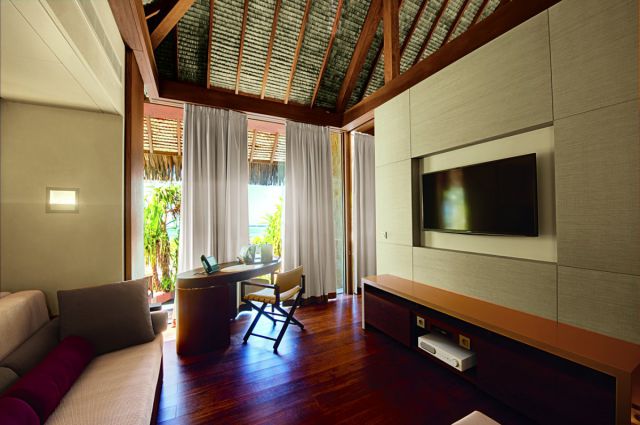 The living room opens up directly to the backyard. They say they've designed each villa to "feel as though indoors and outdoors have merged together."
10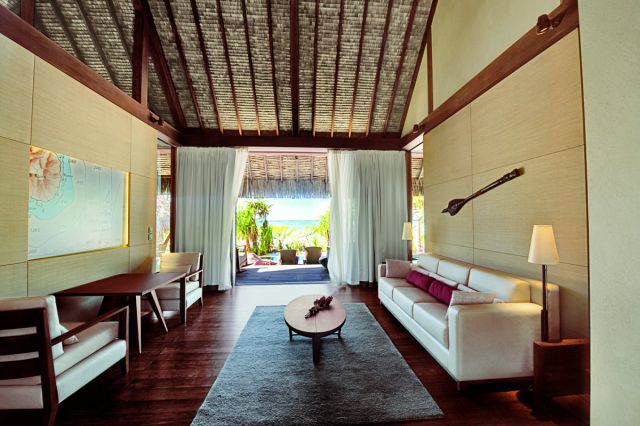 Even the bathroom opens up to the outdoors.
11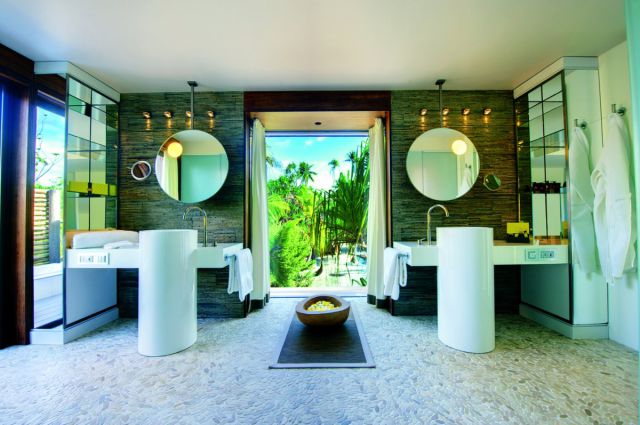 Aside from each villa having its own plunge pool, the all-inclusive amenities include 24-hour room service, a daily excursion and spa treatment, laundry service, and access to bicycles, canoes, kayaks, and paddle boards.
12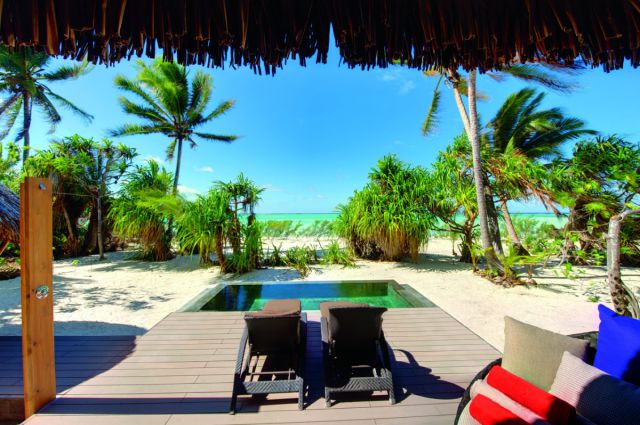 Speaking of paddle boards, guests can use them to travel to a neighboring island.
13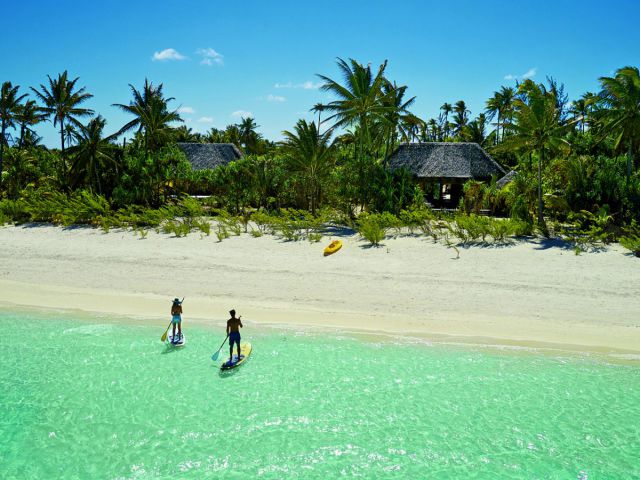 And use their personal bicycles for exploring the paths around the island or riding to picnic on a different beach.
14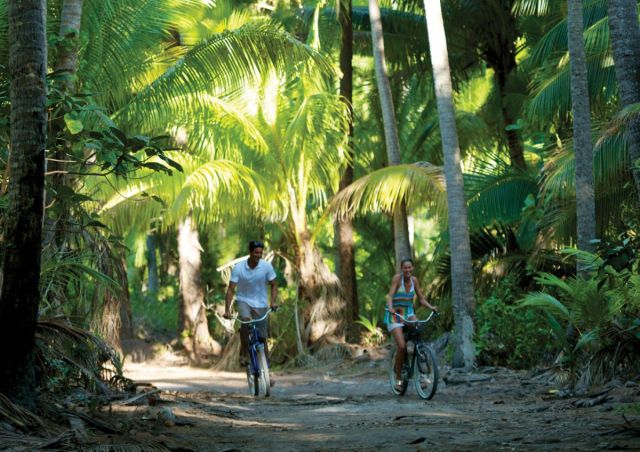 Tetiaroa is known as a sanctuary for birds and marine life. Guests can snorkel or dive with tropical fish.
15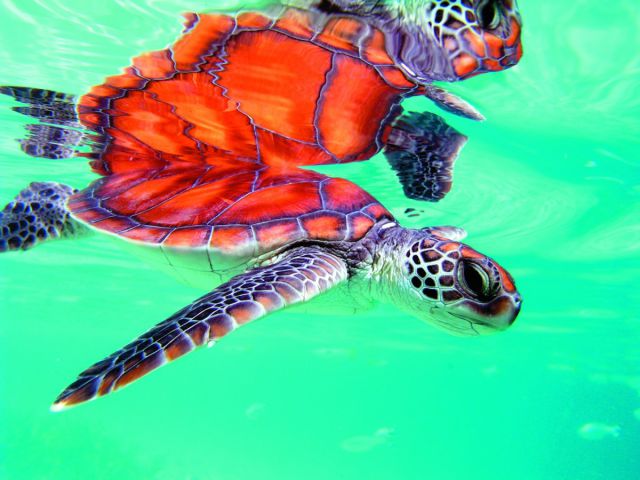 Or enjoy a guided marine, bird, or cultural tour provided by the resort. Another excursion? Stargazing with a naturalist.
16